Shop.org Beer Tasting
Join us for an evening of sampling some of Denver's finest beers at Denver's legendary Wynkoop Brewing Company following the Shop.org dinner and reception on Tuesday evening. Complimentary taxi transportation is available outside the Denver Performing Arts Complex from 9:15 pm to 9:45 pm.
Place: Wynkoop Brewing Company
Time: 9:30 PM MT
Date: September 11th, 2012
If you are interested in attending, please contact us at to RSVP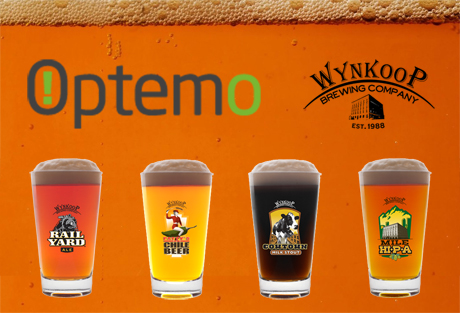 Our event will be held at the Wynkoop Brewing Company, Colorado's first brew pub and Denver's first craft brewery, founded by current Colorado governor John Hickenlooper. Aside from boasting over a dozen innovative craft beers on tap, Wynkoop and was recommended in the official Shop.org blog post "The insider's guide to Denver: How to make the most of your trip to Shop.org's 2012 Annual Summit" as one of the great places to eat in Denver. For more information on Wynkoop, visit their web site at www.wynkoop.com.
Of course, no brewpub visit would be complete without a personal tour with the brewmaster. Wynkoop's brewmaster, Andy Brown, is a gold medal winner at the Great American Beer Festival, North America's largest celebration of beer. It's no coincidence that this event is also held in Denver, which is often referred to as the "Napa Valley of beer."
You will have a chance to sample Wynkoop beers including unique styles such as Patty's Chile Beer and Cowtown Milk Stout and enjoy great food in an informal setting. We hope that you will accept this invitation to join us, and we can guarantee that you will not leave thirsty.